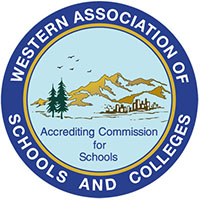 Apologies, but no results were found. Perhaps searching will help find a related post.
SLOs
Schoolwide Learner Outcomes
Students will value and participate in lifelong learning opportunities.
Have knowledge of and utilize community resources.
Participate in learning activities that enrich their career and personal life.
Set and achieve short and long term learning goals.
Students will achieve measurable growth in knowledge and skills related to their educational/career goals.
Demonstrate mastery of knowledge and skills.
Demonstrate a responsible work ethic and ability to work independently and collaboratively.
Demonstrate critical thinking and problem solving skills.
Students will increase their ability to participate effectively as productive members of their community.
Demonstrate understanding, acceptance and respect for others.
Communicate effectively.
Build a sense of community and civic responsibility.