Bookkeeping/Accounting Classes
Bookkeeping/Accounting I
This course covers terms, concepts, and applications of a double-entry accounting system for a service business. Students learn to deal effectively with the chart of accounts, assets, liabilities, and equity account, as well as to apply basic rules of generally accepted accounting principles. Prerequisite: Business Math class or equivalent experience.
(12 students minimum requirement)
Bookkeeping/Accounting II
In this course, students continue learning about terms, concepts, and applications of a bookkeeping/accounting system for a corporation. Students learn to deal effectively with accounts receivable, accounts payable, payroll, and dividends. Prerequisite: Accounting I or equivalent experience.
(12 students minimum requirement)
Bookkeeping/Accounting III
Students continue learning about terms, concepts, and applications of a bookkeeping/accounting system for a merchandising business organized as a corporation. Students learn to deal effectively with bad debt, inventory, depreciation, and loans. Prerequisite: Accounting II or equivalent experience.
QuickBooks Online: Level 1 & 2
---
This class is a series consisting of Levels 1 and 2 using the QuickBooks Online version. Level 1 is an instructor-led class, and in Level 2, you will work independently with instructor support. These courses will provide essential coverage of the program for employees, company owners, accountants, and others who wish to utilize the QuickBooks software for their small-business accounting needs. In Level 1, you will learn to customize the company settings, set up customers and vendors, record bank deposits, and reconcile bank and credit card accounts. In Level 2, you will learn more advanced functions such as managing inventory, working with balance sheet accounts and budgets, creating reports using class and location tracking, and payroll. Prerequisites: Level 1 -Accounting I or equivalent experience; Level 2 – QuickBooks Level 1.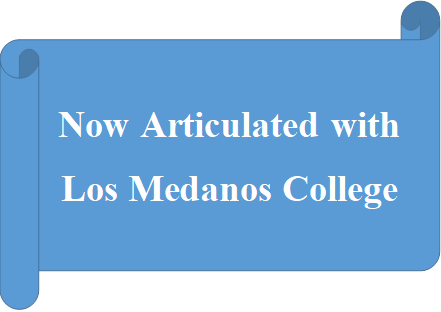 Job Skills- Evening Classes
Introduction to Voiceovers Distance Learning via Zoom (Skype or FaceTime/iChat)!
Do you have a passion for voiceovers? Want to earn income using your talents from the comfort of your home? Explore the fun, rewarding possibilities of the growing remote voiceover industry! Discover the current trends in the industry and how easy and affordable it can be to learn, set up and, work from home. You'll learn about different types of voiceovers and tools you'll need to find success. Your instructor, a professional voice actor from Voices For All, will take notes as you read an actual script in this one-on-one video chat setting, and offer some coaching to improve your delivery. You'll receive a professional voiceover evaluation later in a follow-up call. One-time, 90-minute, introductory class. Learn more at http://www.voicesforall.com. 18 and over. Upon registration you will be contacted by VFA to schedule your class for a day and time of your convenience. Must be 18 and over. Includes: One (1) 90 Minute Introductory Workshop and evaluation scheduled by appointment upon registration.
Voice-Overs… Now is Your Time! Workshop
YOU'VE HEARD LISA FOSTER ON TV AND RADIO COMMERCIALS! Hear Lisa LIVE as she illustrates how YOU can use your voice for commercials, films, and videos! Most people go about it the wrong way. Lisa will show you a unique way to one of the most lucrative full or part-time careers out there! This is a business with practically no overhead! NOW is the best time to make this happen as new companies are looking for new voices like never before. This class could be the game changer you've been looking for! Lisa's voice can be heard on commercials and narrations for clients such as: Crest Toothpaste, Olay, LA Weight Loss, Advanced Laser Clinics and Sleep Train.